Wrestling masks are custom designs developed for you. Unique character masks created, designed and built for the individual personality of the wrestler, all made with the expression, emotion and feeling that you require built in.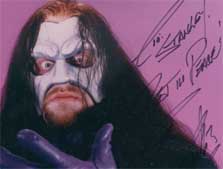 Custom Made
Wrestling Masks
Abyss
debut entrance in his new mask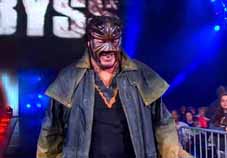 '"I'm so proud of it. I have to say how impressed I am with your work. The mask is INCREDIBLE looking. Thank you so much. You are amazing." Chris Park, aka Abyss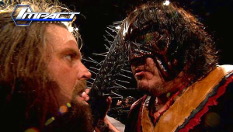 Magnos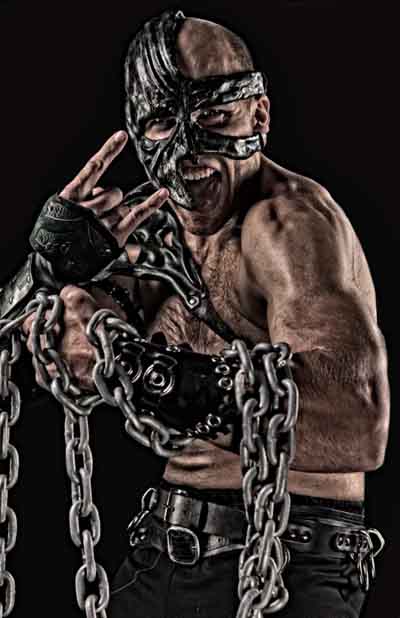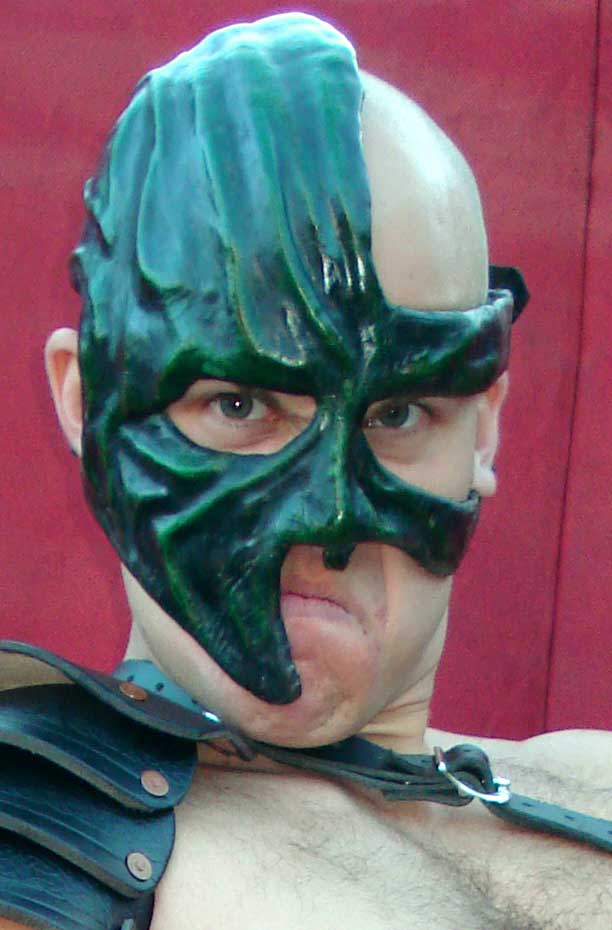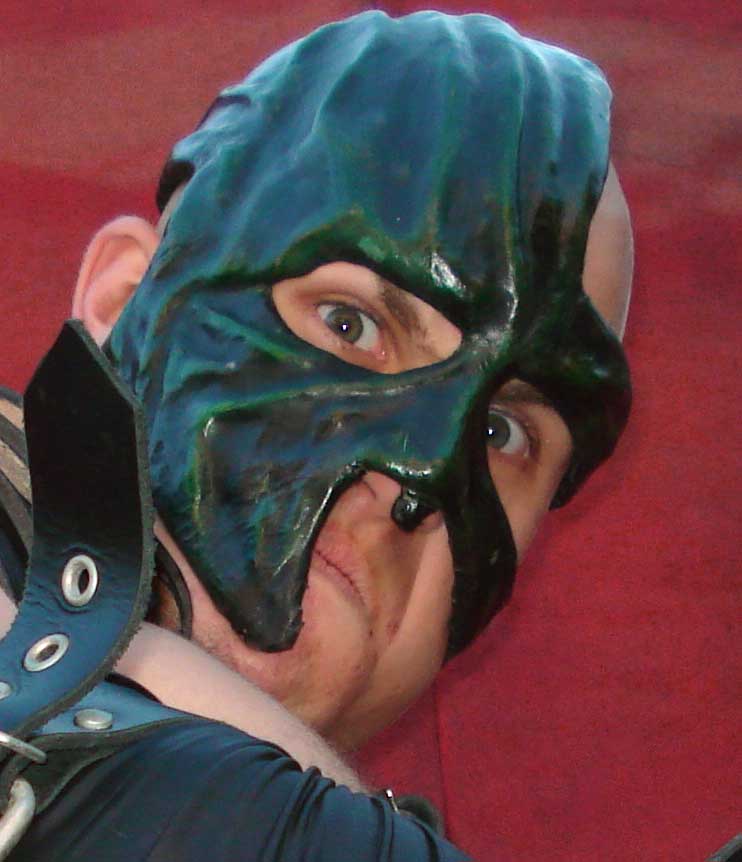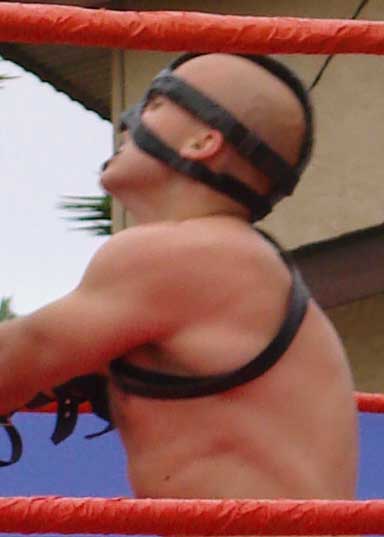 Both Magnos and Abyss custom designed wrestling masks have unique adjustable lace free straps.
New Abyss Mask
just before it went to Abyss.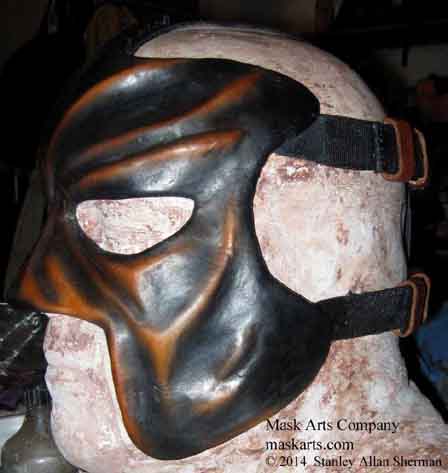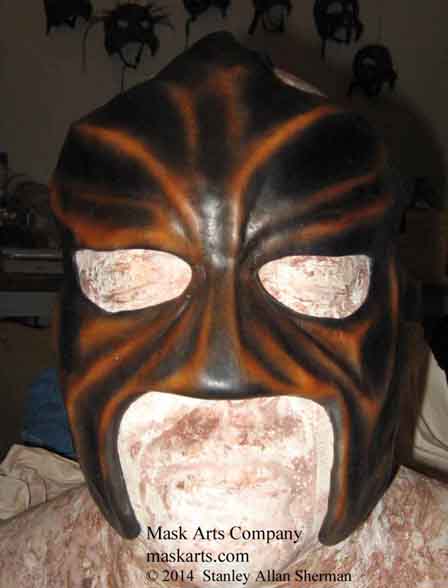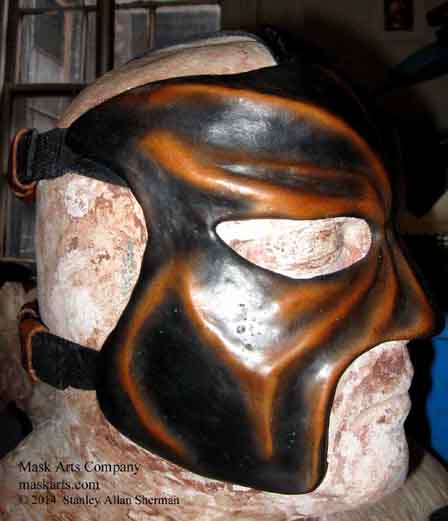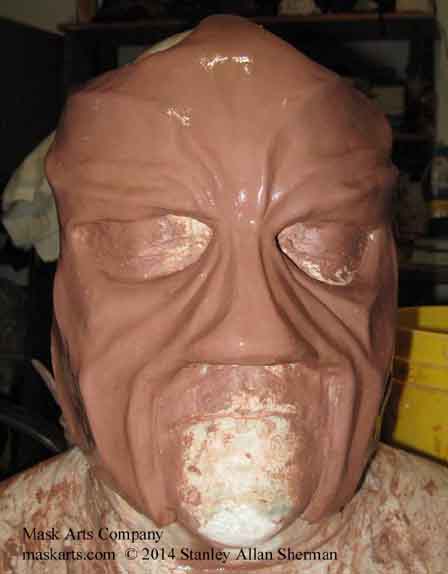 Clay sculpture of the Abyss mask
Salem Sinner Six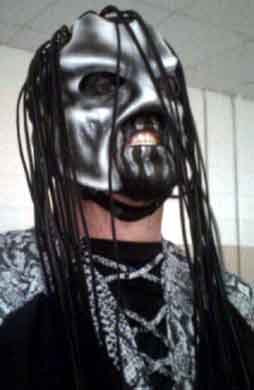 Custom pro-wrestling mask. This mask does not use a lace up but has a different uniquely designed strapping system.
---
Music Masks
DJ's, Rap, Opera, Hip Hop, Singers
BlackAndWhite Persona
Rap Artists from their first video shoot with their new custom rap masks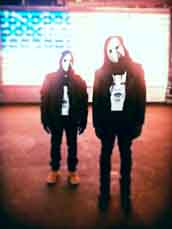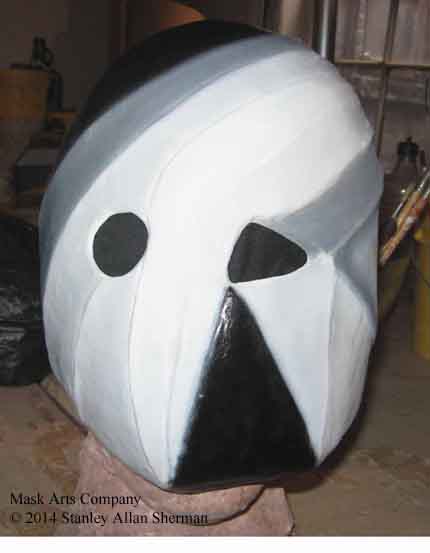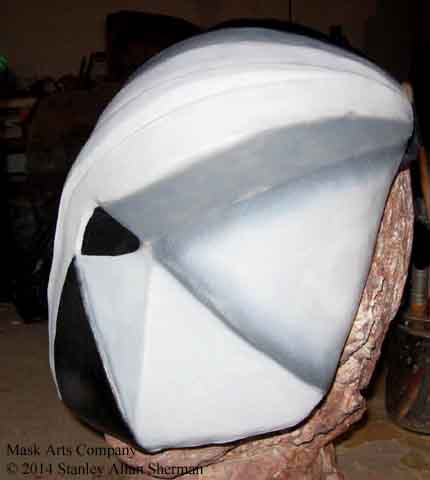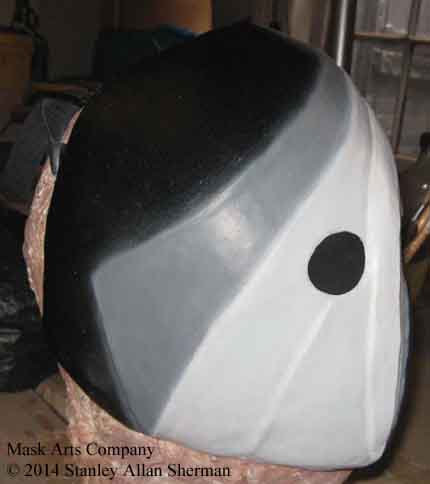 DJ, rap artist, Supa Soul-ja custom mask is unique. Made for singing, rapping, spinning and more.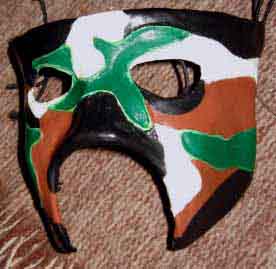 © Copyright 2013 Stanley Allan Sherman
Normal Light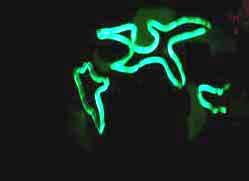 In the dark this mask can light up in three modes, steady, blinking slow and fast.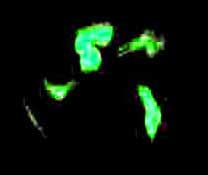 He can turn off the mask light in the dark then this mask glows in the dark. It glows extremely brightly.
---
Mask that physically changes color. Created for a Rap Artist. Another of the unique things we can do.
---
Multicultural Music Mask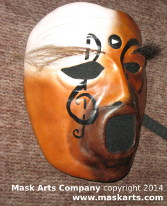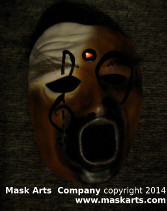 Notice the red button light.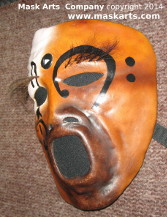 Singer can place a small mic inside the mask. Worn with a hood no one will know what race the singer is..
Character Development is one of the most important elements of working with me.
There are masks that look great, but never come alive as a character. They always look just like a mask covering up a face. That is not what my masks do. You need a mask to become a complete character, one that has a full range or specific range of emotions.
Designing a mask that fits and enables your character to have a full palette of emotions in the ring or performance is vital. Developing that character so you can make your mask come alive, as a total character, is part of my design job and challenge. Working with you, I ask several questions in order to get to the essence of your needs and ideas, then I turn that into your character mask.

Part of the reason for Mick Foley's great success is, when he wore the "Mankind Mask," people saw the total character.

I designed the mask so that it would be simple for Mick to make the mask work theatrically, giving him the freedom of a specific range of emotions to explore and develop into the strong masked character that he did.

When you put the mask on, the mask will come alive.

The masks will also free a performer to go beyond their normal limits, which Mick Foley did.